I am super excited! Kat over at Kat's Confessions gave me an award! (doing the happy dance!!) Thank you! Thank you! I am not just talking to myself!!!! Yipee!
Go check out her blog! It ROCKS!
http://kats-confessions.blogspot.com/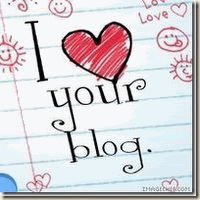 Now I have to give this award to 5 super dooper bloggers!! I have to say that this was a very hard choice! I am addicted to so many! I hope you all enjoy these blogs! If you do leave the ladies some love!!!
http://www.lifescrazyjoke.com/
http://mefindingmichelle.blogspot.com/
http://www.thestrollerballet.com/
http://whatswrongwithmommy.blogspot.com/
http://www.lifehappensduringnaptime.com/
http://organicmotherhoodwithcoolwhip.com/
Sorry I don't know how to do the link clicky thing. I would take the time to find out, but I have to blog tonight and Dean wants me to watch football with him. So anyway, THANKS AGAIN!!!!