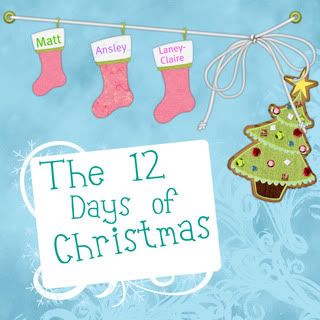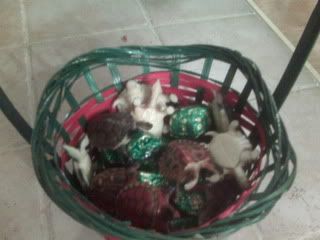 Can you tell what it is? Ha! I sure couldn't! It is little plastic turtles and Dove Cholate in a basket. So cute! I am sure the boys will like the turtles and Mommy could use the cholate!
Our note today said:
On the 2nd day of Christmas my pranksters gave to me...
Some little turtles and Dove Candy!
You have to be good or the jolly prankseters will leave your neighborhood...
Lame, I know...the best I could think up. I am already thinking of my note for tomorrow, so hopefully it will be better.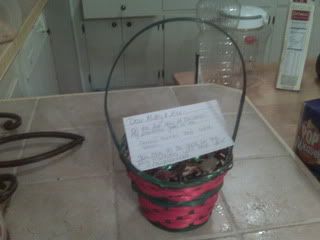 My Jolly Pranksters!