Hell has froze over. By hell I mean the south. Trust me, if you came here in August you would call this place hell also. Surly, hell could not be much hotter. Anyway, we have 6...yes 6 inches. I know this is like baby shit to the people who live up north, but to us...this is huge. The last time it snowed this much was 2002. Ansley was 1 1/2.
Being from the south, I do not prepare for such times. We don't have mittens, snow boots...nothing to use to go outside and properly play in the snow. Hell, it took 20 minutes to find Laney's coat! Here is how we roll in SC. (don't snicker you Yankees). Laney had on 1 long sleeve shirt, 2 footed sleepers, a hooded jacket, her winter coat, and a hat...and a partridge in a pair tree. She looked like Ralphie's brother.
The big kids got off a little easier…they had on thick sleeping pants, jeans and 3 shirts…with coats and hats. The did have to put ziploc bags on their hands and then put socks over them…what! I didn't want their hands to freeze. The hospitals here are not prepared to deal with frost bite. I am pretty sure they ditched that look as soon as I came back inside. Oh well. I did my crazy mama duty. If they lost a finger in the big snow of 2010, that was all them.
Laney did not think the snow was that cool. Actually, she did not like it at all. She let us put her down for 3 seconds and she was done. The big kids loved it, but were not complaining when we told them to come inside. Less then 24 hours after it started, ½ of my yard is melted and the other half is going as quick as the wicked witch on the Wizard of Oz. I am not sad. I must give kudos to my friends that live in the north…I don't know how you do it. Check back with me in 4 months…I will be hating the heat then. Hopefully, my nasty ass pool will be pretty and blue by then…if we ever get the sunken tarp out. Oye!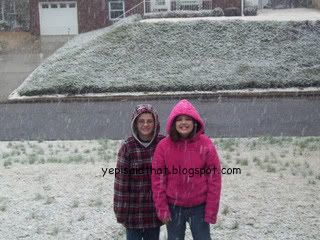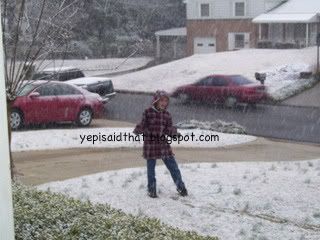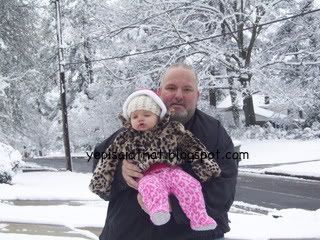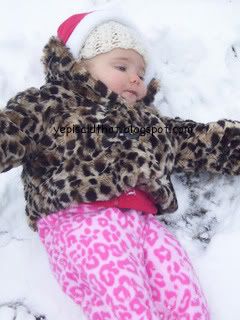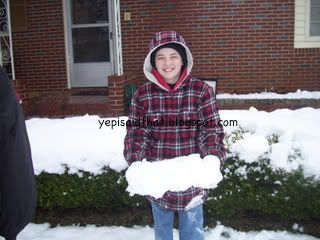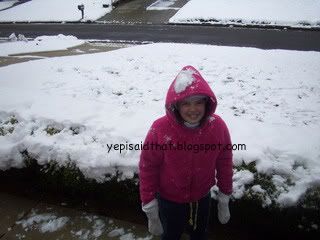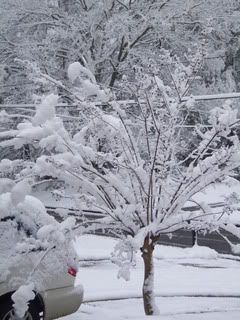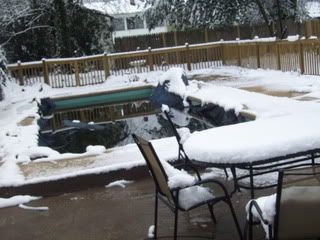 One nasty cement pond!