Naturally I am a few days late on my New Year's post. I am sure y'all are use to that by now. I am finally home and my wonderful *COUGH COUGH COUGH* husband pissed me off, so he moved my computer into the house for penance. It was in the garage, and I was freezing my booty off when I would actually get online. He is off this coming week, and this was a on his "honey do" list. My pissed offness just elevated it to the top of the list. So I am happy to say, I am not totally freezing my tooshie off to type this. Yeah!
Anyway....When thinking about my New Year's post I started reflecting on the last 10 years. I have been a busy bitch! I mean BIIIZZZZAAAA! I had a kid already....
10 months into 2000 I had another...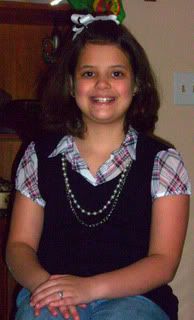 Then I decided I was really sick of the huge piles of horse shit that my ex was dumping on me daily, so I got the big DIVORCE. It was wonderful. People say that divorce is like death...nah. I cry and get really sad when people die. I had an effin party when the divorce papers were signed. That sounds way bitchy. I guess it is, but y'all have no idea what I went through with that relationship. I did not want my children growing up thinking that was the way that families were suppose to function, and how men are suppose to treat women.
So, I had a little wild time. I got a drunk on a few times. I kissed lots of frogs. Basically, did the "wild divorce" thing (not around my kiddies people, no shitty comments). I was totally not looking for a relationship, at all...then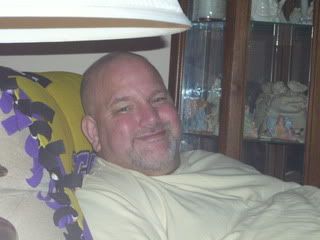 I met him. Fucker, ruined all my fun! JUST KIDDING! I was over all that wild junk as soon as it began. I will admit, I was NOT, NOT, NOT looking for anything. I guess what they say is true, it hits ya when you least expect it. We dated then had my coronation...I mean we got married...and I became his queen...forever... CHECK OUT MY EFFIN CROWN! THATS WHAT I AM TALKING ABOUT!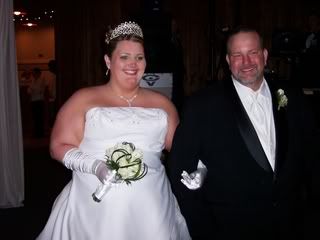 I picked up some pretty good ole new family members, and lots of new friends... Learned that I really do love Louisiana as much as I thought I did prior to meeting my Cajun husband. Now I am 100% sure that I was from LA in a former life. I am planning on moving there in this life, but that will take some time...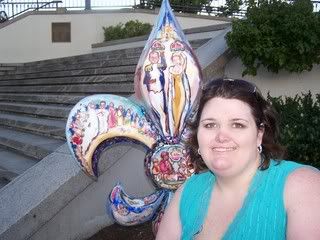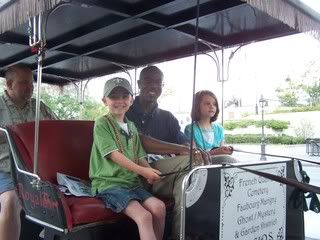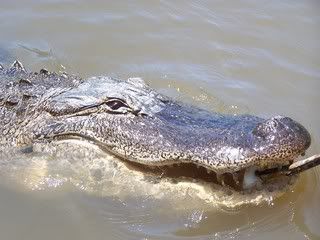 So we were rocking right along and BOOMYA! Here came the Cajun Princess! She was born just in the nick of time to make this decade. Arriving 5 weeks early after one hellasious pregnancy she is absolutely as perfect as her brother and sister. She is the last member of our little family.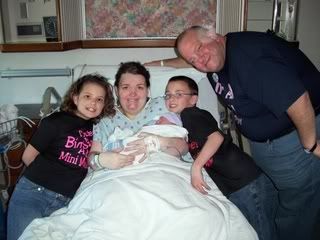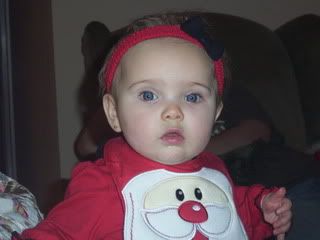 Looking back on the last 10 years has made me realize all that God has given me. I am truly thankful for every day that I get to spend with these 4 totally amazing people. We are so grossly happy, I mean like puke, puke, puke happy. Don't get me wrong, we have our share of moments, but we all love each other the way that we are suppose to love each other. Our children get to have parents that love each other and do not fight in front of them. Perfect we are not, but perfect for each other...totally!!!
In the past decade I have lost both grandmothers. My maternal grandmother just passed in May of 2009. Very, very hard. Something that changed who I am and how I look at things. She is actually why I started this blog. I use to talk to her for hour after hour on the phone. She was with me though some very dark times in my life. Often, the posts that I have on here are things that she and I would talk about. I miss her so!
So now we are to present day. Ugh! I hate New Year resolutions. Hate them. It is like setting yourself up for failure and declaring it to the world. I have mulled a lot over in my little pea brain for the past week. I have decided several things...
1. I am going to take my diabetes more seriously. I was very strict while i was pg. I felt I had to be for my daughter that was inside of me. Now that she is out and what I am eating is not directly affecting her I am like WOOOO WHOOOO. Well, party time is over. I have 3 kids that depend on me and even if they are not inside my body does not mean that they need me. Have I known this...yep. I have to get serious. Fast.
2. Find my follow through. I am the master of "great ideas". I just have to find my follow through and stop sabotaging myself. Stop making excuses and setting myself up for failure. Stop letting other peoples opinions of me and who I am stop me from doing what makes me happy.
3. Learn to say NO. I have issues with that word and guilt. Totally going to work on that and being me and doing the things that IIIIIIII want to do.
4. Spend way more time with my children. I do spend more time then some, but they are growing up do friggin fast! I feel like if I do not soak them up now, they will be gone tomorrow.
5. Blog, blog, blog...and blog some more!
So anyway, there you have it. My New Year's post. I know that y'all have been waiting with baited breath. Since I am now back online with my PC, I am planing on having a bloggin hump party tomorrow. I will check yall all out and see what has been up since BEFORE Christmas!