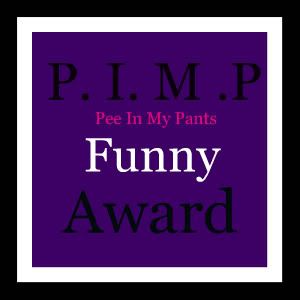 I have decided that since I am full of the awesome (or crap, which ever you prefer to call it) I am starting a new award. This is the PIMP Award. PEE IN MY PANTS Funny! I must say that I have SEVERAL mommy bloggers that make me PIMP, but I have narrowed it to one and only one this week. I think that if this catches on I will give it out every Friday.
Anyway----- Week 1 goes to Stir Fry Awesomeness, well ...because she is awesome and her Horton post made me PIMP. Please check her bloggy out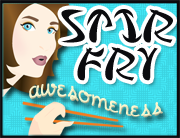 I am not good with rules and all that junk that comes with awards. I just say that if you want to pass it go for it! If someone finds a post and wants to award this, go for it! I only ask that you send me the linky so I can PIMP also!!